The World's First Snoopy Lantern Carnival in Happy Valley
Snoopy Global Dream Festival of Light debuted at the Chengdu Happy Valley! It is the first domestic exhibition for Snoopy Global Dream Festival of Light. The Happy Valley is the first station,andafter lighted up byour lanterns, the Happy Valley will be turned into an enchanting fairy land, attracting young people around the world to tour the park, and also sending out a grand invitation of the upcoming Halloween!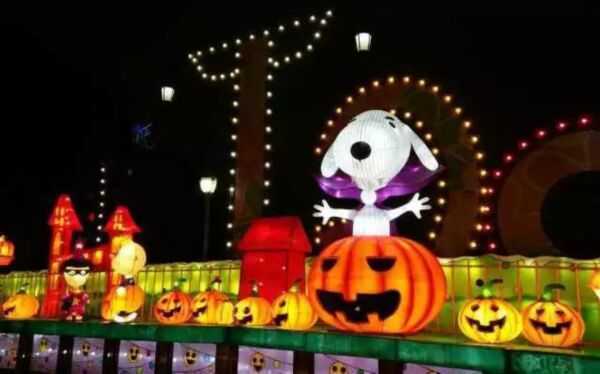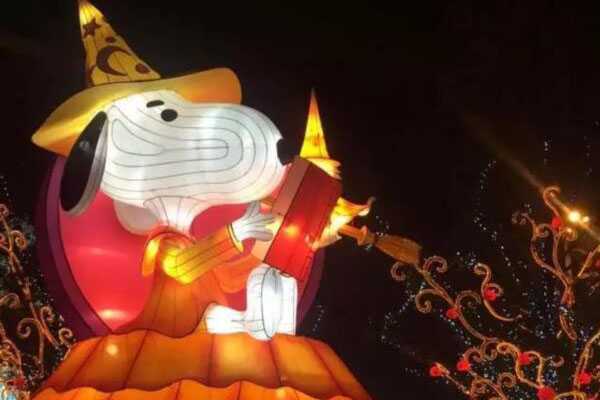 In order to ensure that the Snoopy Global Dream Festival of Lights is held as scheduled, our staff has worked day and night, giving up the National Day holidays and mid-autumn festival, which are great family reunion time for Chinese.They have overcome bad weather conditions during the installation anddefeated every difficulty to make sure visitors in Happy Valley during Halloween would be enjoying the first Snoopy Global Dream Festival of Light, and experiencing the life of Snoopy and his buddies!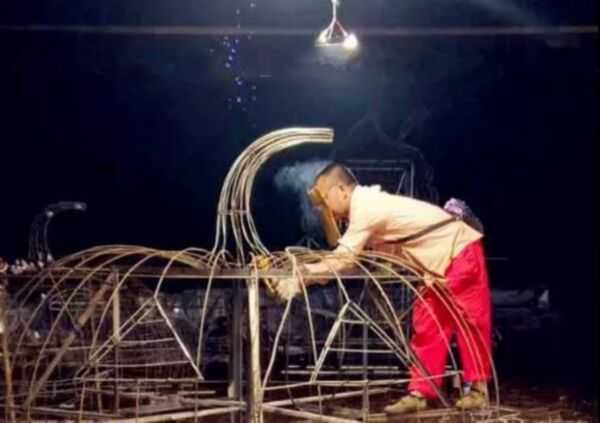 ▲Our workers at a late hourproduction scene during national holiday
Peanuts Snoopy attaches great importance to this exhibition and they are involved from the preliminary design to post-production. Peanuts Snoopy is satisfied with our lanterns and this cooperation. They expressed appreciation for our staff's hard work, also their kind wish for the grand opening for Snoopy Global Dream Festival of Lights.
▲Lantern Snoopy Made Stunning Debut
How is this amazing Snoopy Global Dream Festival of Lights come into being? It is a fruit of skillfulness of our workers and high quality of our production! From the selection of classical story scenes, design and modeling lantern figures to planning the landscape, each process is managed with great meticulousness to fully represent the original design of Snoopy and innovatively bring Chinese elements into our design.
▲Our workers are painting and modeling a pumpkin lantern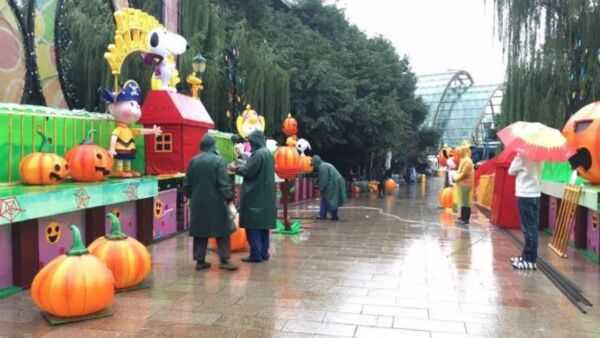 ▲In heavy rain working is orderly in progress
There are many highlights in the production process, and the final effect is also stunning! The first exhibition sawthe Happy Valley with thousands visitorsand constant flashlights. What kind of magic does "the world's No. 1 dog" Snoopy have? Let's take a look.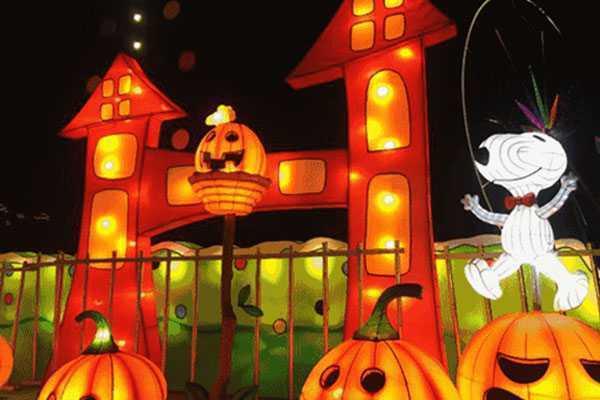 ▲The Snoopy exhibition area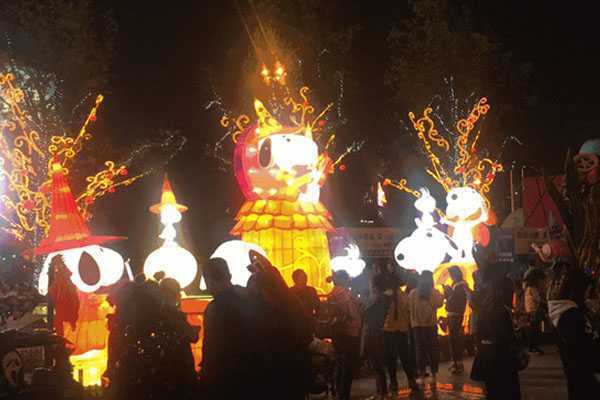 ▲Various Snoopy lanterns
This is the debut of Snoopy lantern exhibition, the international super IP in China, which has gotten so much attention. There is no doubt thatthe era of cultural consumptionhas arrived.Coupled with enormous financial support from IP's fans, the global market size is expected to be as big as 300 billion US dollars! Lantern culture and tourism with quality global IP and excellent operation competences will provide rich contents to tourist destinations, scenic parks and shopping malls, attracting customers and funds.
What is exciting is that Snoopy Global Dream Festival of Lights will still be open to public. In addition to providing Carnival performances at the Happy Valley during Halloween, various activities will be held in the following Christmas, new year's day, Spring Festival and other holidays.Warmth and happiness will accompany you throughout the winter. Now come onand join Snoopy!